Craps Betting System — Beat the House in Style
Craps is the most charming game of chance ever devised. It features a large array of wagers and several phases, which gives players freedom of choice. You can get decent winnings by using one or two basic bets or make things interesting by utilizing a Craps system.
In essence, these strategies are a series of stakes that you make throughout a round. In this article, we will highlight the most popular systems, discuss their strong and weak sides, and give recommendations based on your budget and risk tolerance. Once you find the right approach, you can test it by visiting one of the casinos we recommend.
The Truth about Craps Systems
Many people and "experts" will brag about "perfect" strategies that will "win you money every time." The cold hard truth is that Craps is a gambling game. The casino will always have an advantage, which means that there's no such thing as an unbeatable Craps system.
The risk of losing is omnipresent, so it's best to look at the dice-rolling classic as a form of entertainment. We know it's cheesy, but betting within your means and knowing when to stop is absolutely essential.
Best Online Craps Casinos
Exclusive Casino
Experts Review
250% with no maximum cashout
User-friendly website
Pay Rate: 97.52%
Support:
Fast-responding customer service
Support in 3 languages
Weekly and monthly promotions
Domgame Casino
Coming soon
Up to 300%
A variety of bonus offers
Pay Rate: 95.83%
Support:
Clean website design
Employs state-of-the-art technology
24/7 customer support
BoVegas
Experts Review
Up to $5,500
Best place for craps players
Pay Rate: 98.20%
Support:
Regularly adds new offers
Wide variety of games
24/7 customer support
Still, what systems can do is manipulate the exposure levels. Some combine several bets to reduce your potential losses and give you a good chance of winning. Others are high-risk and require a larger bankroll but can pay off huge if you can get a streak going.
Thus, to find the best Craps system for your needs, you'll want to establish how much you can spend on one session and how much risk you can withstand. Knowledge of the bets is also a must. If you need to brush up on the basics, we've explained all the wagers on our home page. Now let's check out the systems!
Craps System: Iron Cross Variation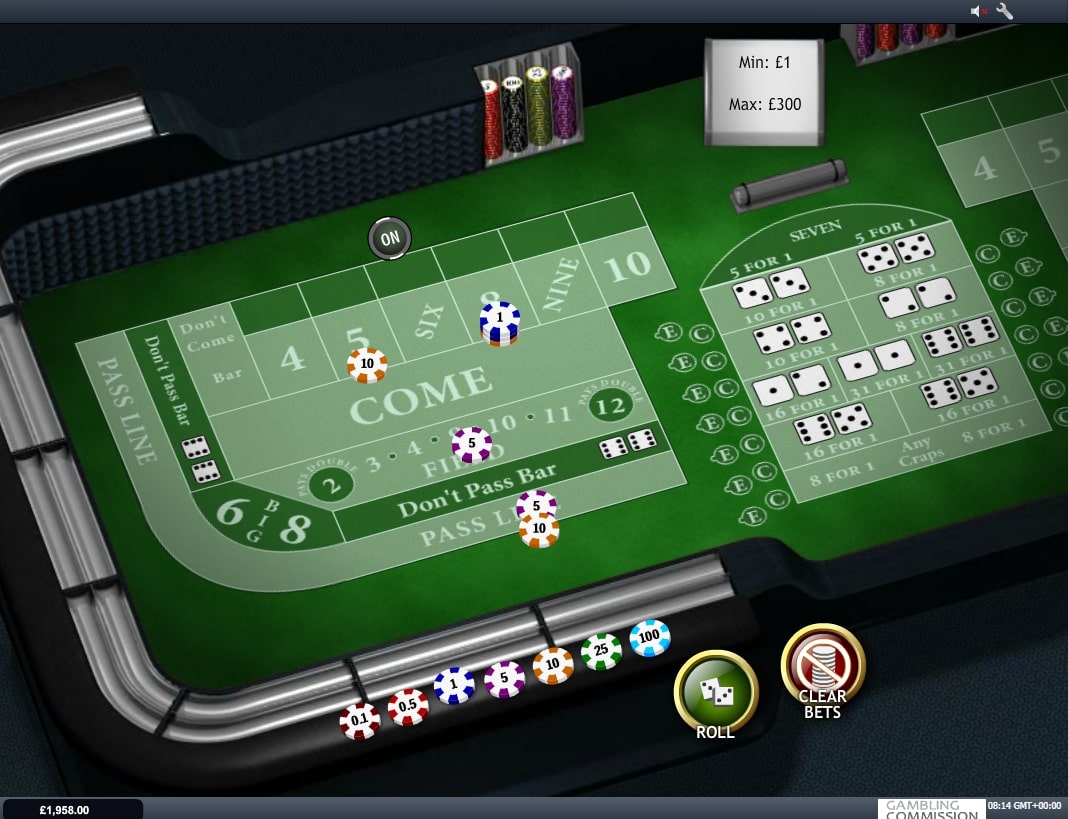 | Difficulty : Advanced | Recommended Budget : $420 – $540 | Risk Level : Medium |
| --- | --- | --- |
This is perhaps the most popular strategy for the game of Craps. It's called "Iron Cross" because when you place all the required chips on the table, their shape resembles that of a cross. You're going to need $42-$54 per shooter, so a session of 10 rounds will require a bankroll of $420-$540.
It's not the cheapest Craps betting system, so you might want to continue browsing if you're new or on a tighter budget. Several variations exist, but here, we'll take a look at one that uses the pass line bet and odds wagers. Here's what you need to do:
On the come-out roll, put down $5 on the pass line.

Once a point is established, place:

a. $10 in odds bets (you can also max out the limits if you wish)

b. $5 on the field bet

c. $10 place bet on 5, and $12 on the 6 and 8 each.

Let it roll! Don't forget to load up your positions when bets are resolved.
Note: What's nice about this Craps betting system is that you can save money in certain scenarios. If the point is on 5, 6, or 8, you can skip doing a place wager on that number. It's also possible to withdraw your stake on the point number in the following rounds.
The Pros: With Iron Cross, you will win money on every roll that is not a 7. It also utilizes the wagers with the highest RTP in Craps, including odds bets, which have a 0% house edge.
The Cons: You'll lose every stake on the table once a 7 appears. As you might know, the 7 is the most common dice combination, as there are six ways to roll it. A Craps system that works like that can demolish your bankroll on an unlucky streak.
The Hammerlock Craps System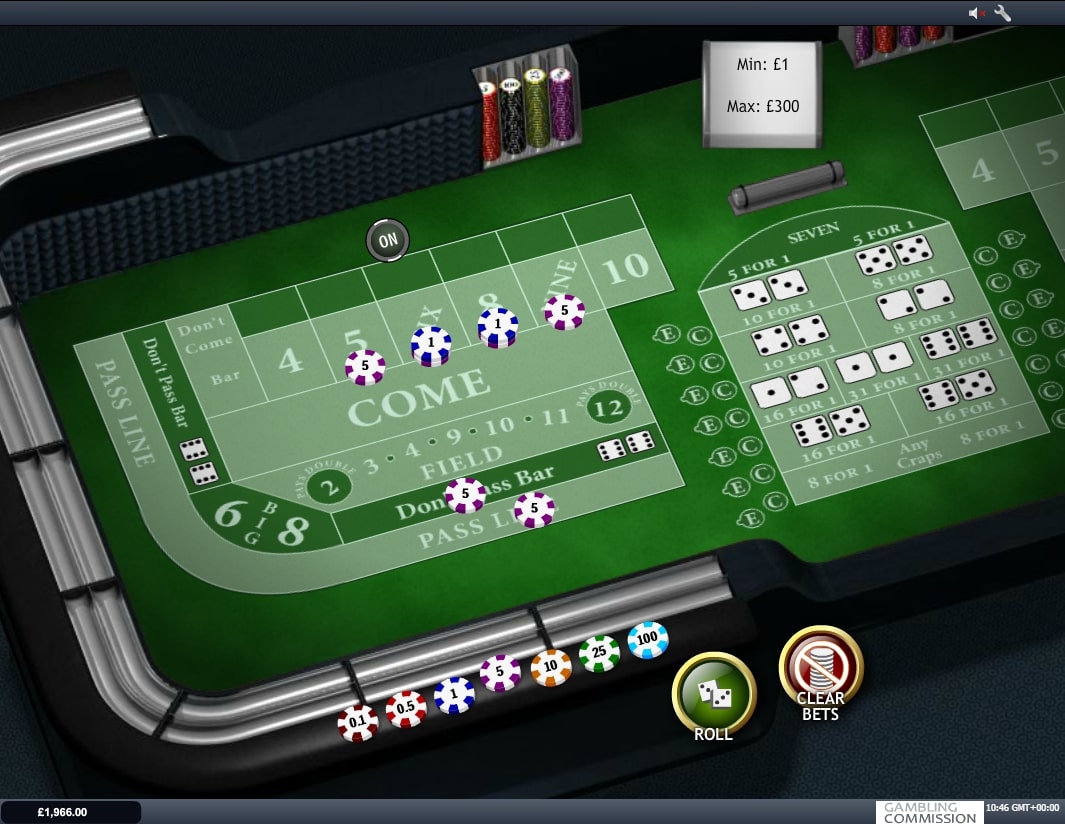 | Difficulty : Advanced | Recommended Budget : $300 – $600 | Risk Level : Medium |
| --- | --- | --- |
This one was made famous by Martin J Silverthorne in his book "Hammerlock Craps!" It promises "profit under any circumstances at the Craps table."
That's a bold claim, and it's simply not true. You can't beat the house over the long run, but if you're lucky, like with all other decent strategies, it can help you make some wins. You're going to need between $300 and $600 at the lowest betting tier, but the bankroll can be adjusted for high rollers.
Let's see how the Hammerlock Craps system works:
Before the come-out roll, start with $5 bets on the pass and don't pass. A point needs to be established, so replace the starting two wagers if needed. Silverthorne says that this type of hedging protects you on the come-out roll. That's fine and dandy, but the protection is gone on a roll of 12, as 12 is a tie on don't pass and a loss on pass.

After a point is set, it says to lay $30 odds (do an odds bet on don't pass). This is where another problem with the Hammerlock Craps system occurs. Most tables won't allow a $30 odds bet unless the point is a 6 or 8, and there are harsher limitations on other games. You can find land-based casinos that have looser restrictions, but you'll have to do research. You can still max out the odds bets on restrictive titles but know that your losses won't be covered entirely in the event of a 7.

At the same time, do two $12 place bets on the 6 and 8. Wait until you win once on the 6 or 8, take the other place bet down, and substitute it with an "inside 22." Craps system reviews will tell out that inside 22 consists of four place bets – $5 on the 5 and 9, and $6 on the 6 and 8.

If one of the inside 22 bets wins, take down the remaining place bets, so only your pass + don't pass + lay odds remain. Here, you're hoping for a 7. Still, if the point number rolls before it, you're going to be at a loss.
The Pros: In case you find a suitable table and the dice rolls in your favor, you can win good money.
The Cons: While we did a simplified version of the system (the book has progressive/regressive betting levels), the house edge isn't negated at any point. Hammerlock is not a 100% winning Craps system, nor one that will make you a profit in the long run.
A Strategy for Low Rollers
| Difficulty : Beginner | Recommended Budget : $120 | Risk Level : Low |
| --- | --- | --- |
Strategies involve the placement of multiple bets, which means that you'll often need a larger bankroll to support them. This system is great for those on tighter budgets because you'll only risk $12 per round, meaning that you need $120 at most for 10 shooters.
It's also a relatively low-risk approach, which is great if you're price-conscious. Follow these steps to pull it off:
Start by placing $5 on the pass line and $5 on the field bet before the come-out roll. If you can find a table that pays triple on the 12 or 2, this Craps system will work even better.

a. perfect scenario would be for a 4 or 9 to roll. That way, you can use the field bet winnings and another $2 to cover two $6 place bets on the 6 and 8 as a follow-up.

b. If a 2 or 12 appears, your total payout is $5. On an 11, you take home $10. Again, you can use the winnings for the 6 & 8 place bets.

c. If a 3 or 7 appears, it's a push. You won't lose or win anything, so keep going.

d. The chink in the armor of this and similar Craps systems is that you're going to lose $5 if 5, 6, or 8 become the point. Here, you can stop further wagering, hoping to recoup your losses on the pass line and start from step 1 on the next come-out roll. The alternative is to use the remaining $2 set aside for the round and take a long shot by staking them on the two proposition bets that pay 10:1 (hard 6 and hard 8). If you get a hit from the propositions, use $6 to cover the corresponding place bet and collect the rest.

Rinse and repeat! The nice thing about this Craps betting system is that you have the freedom to do whatever you please if you're in the green zone. You can use the funds to take odds on the pass line, double up on the place stakes, and so on.
The Pros : Relatively low bankroll requirements and risk exposure.
The Cons : If 5, 6, or 8 appear often on the come-out roll, the chances are that you won't have a good time. Still, you have enough time to cut your losses and try another day.
The Knockout Craps System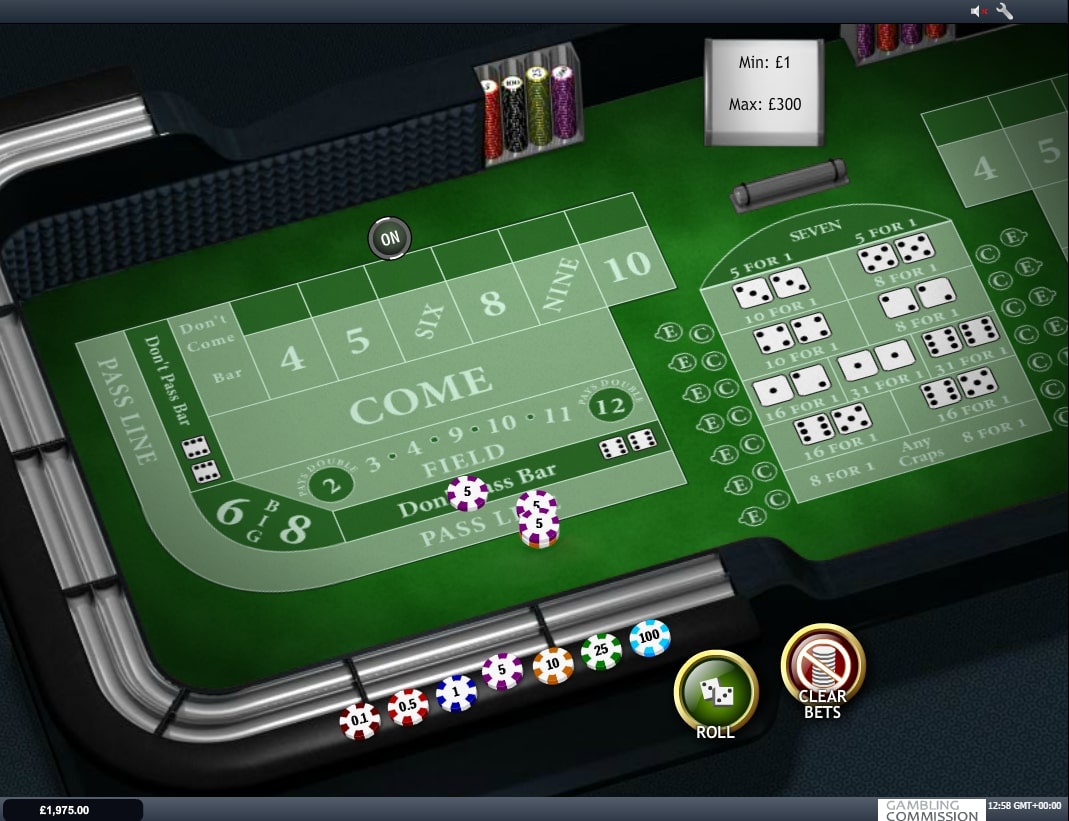 | Difficulty : Beginner | Recommended Budget : $250 | Risk Level : Low |
| --- | --- | --- |
Ah, yes. Another sensationalist strategy that is marketed as a way to get rich. The official site for the Knockout Craps system claims that you can "make $5,000 in a day" and "turn $60 into $2,252 in an hour." Don't fall for this type of scheme! The house has an advantage in every Craps bet, so making multiple ones doesn't magically negate or remove it. Sure, odds bets are paid fairly, but they are attached to wagers with a house edge, so it doesn't matter.
Besides, this approach is just a re-branded version of "Doey-Don't." On a $5 table, you're going to need $250 for 10 shooters. Let's see where the "magic" happens:
Place two $5 stakes on pass and don't pass. With the Knockout Craps system, the only way you'll lose is if a 12 appears, which happens once on 36 rolls on average.

Follow it up by maxing out with odds bets behind the pass once a point is established.

That's basically it. The book adds progression/regression betting, 5-count elements, and a bunch of smoke and mirrors to make it sound like it works.
The Pros : It's a way to win small amounts frequently.
The Cons: When you lose, it's going to be grand. It's likely that all the winnings you made will evaporate, and you'll go in the red zone. Sadly, with the Knockout Craps system, your bankroll will be on the receiving end of the K.O.
"The Best" Craps System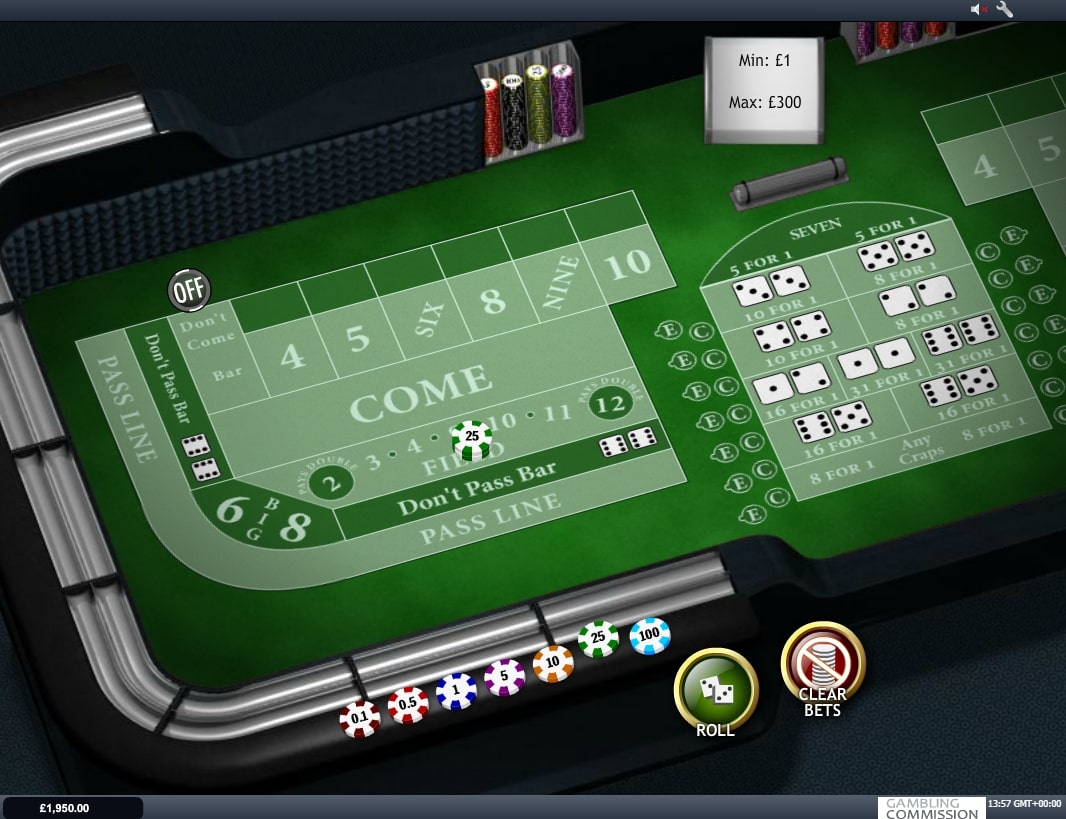 | Difficulty : Beginner | Recommended Budget : $500 | Risk Level : High |
| --- | --- | --- |
Are you an aggressive player with a big budget? Then this approach might suit your style. It was introduced by Sam Grafstein, an esteemed Craps player known as "The Dice Doctor". Interestingly, it involves the utilization of the field bet, which has a larger house edge than what we would consider as optimal. For this reason, it's essential that you locate a table where the 2 or 12 pay triple on the field. That way, the RTP goes from 94.4% to 97.2%, which is almost identical to that of European Roulette.
A Craps system that works quickly without being too complicated is always a plus. This one will win or lose big quite fast, so at least you won't be playing for hours. It also involves both progression and regression elements. Here's how it goes:
You only need to focus on the field bet. Begin by placing $10 there on the come-out roll. Remember, you need a "pays triple" sign on the 2 or 12.

If you win, double up with your payout (bet $20). If you win again, take your chips and leave $15 on the field. On the following win, you double up again, and on a fourth lucky roll, your wager becomes $25.

This winning Craps system relies on the good streak we outlined above. Remember this progression $10 > double > $15 > double > $25 > double > $35 > double > $50 > double > $75 > double etc.

So, what happens if the streak is broken? Return to the original $10 bet and start again.
The Pros : You can win massively with a succession of good rolls.
The Cons : There's a good chance that a lucky streak won't occur, which could erase your bankroll in less than 10 minutes. Be careful!
An Unbeatable Craps System Doesn't Exist, but Bad Ones Do
After this detailed rundown on the most popular strategies, we've established that there's no such thing as an unbeatable Craps system. Gambling is a form of entertainment, and the fact that one can win money with luck is exploited by those who want to sell you something. If you plan to use a system, do it for fun, and don't forget that there's always a risk of losing.
If you visit online iGaming forums, you'll likely encounter other approaches used by less experienced players. Perhaps they got a lucky break with proposition bets or other high-payout, high-house edge wagers, and they've shared their experience in an overly-enthusiastic way. There's nothing wrong in congratulating them, but it's best to avoid Craps systems that primarily include:
The Big 6 & 8

Any of the proposition bets (the big group of 8 dice combinations)

The C & E zones
Try Out What You've Learned
We've reached the end of our article. By this point, you might be wondering where to trial strategies and pick out your favorites. You could visit a real-life casino, but a quicker, simpler, and better move would be to go for an iGaming site that we've approved. These venues will allow you to play free demos, which are the perfect medium to test systems with no financial risk.
If you then decide to play with real money, you can deposit instantly and enjoy a wide array of table games, Slots, and specialty releases. Good luck, and remember that the best Craps system is staying disciplined!
Frequently Asked Questions about Craps Betting System
What Is a Betting System for Craps?

A betting system is usually a universally designed set of steps that are taken in order to bet in a specific way. The majority of systems that exist are not game-specific and will usually require the opportunity for equal money bets. Some of the most popular betting systems today are the Martingale, the Labouchere, Oscar's Grind, and others.

How Is a Craps Betting Strategy Different Than a System?

Casino players most commonly define a strategy to be specific to one particular game. A good example of a craps-specific betting strategy is the Iron Cross, 7/8 Hedge, Random Bets, and others. A significant difference between a game-specific strategy and a system is that usually, a strategy is implemented while the game is active, and ends (or restarts) when the round begins anew. On the other hand, however, betting systems dictate steps that must be taken even if a player loses.

Why Is the 3 Point Molly Considered to Be a Good Craps Strategy?

The entire point of the 3 Point Molly strategy is to make multiple bets that have the smallest possible house edge. The idea is that any small wins that have resulted from these few bets will be able to offset any sustained losses. A variation of this strategy is called the 3 Point Don'ts, and it is known as being one of the best craps strategies out there.

I Am a Beginner - Should I Use Any Type of Craps Strategy or System?

It all depends on how well you've begun to understand the game. While the majority of systems are easy to implement and are frequently used by beginner craps players, it is the strategies that will require advanced experience in order to be utilized properly. If you're familiar with all of the terminology as well as the unique gameplay stages of craps, then you will be confident enough to try out any strategy, even if you lack experience.

Which Strategies or Systems That Exist Provide a Surefire Way to Win?

Out of all of the strategies and systems that exist for playing the game, none can be classified as an ultimate way to win at craps. If this answer prompts you to ask what's the point, then? the answer is simple - craps strategies work. The majority of worldwide craps players have voiced their preference for a particular craps strategy, and the opinion of everyone is that if used for a short amount of time, the best craps strategies can be both profitable and fun.